Family Chelidae Very common. They bask together during the cold weather. The difference between males and females is small and difficult to determine at the distance. The male has a concavity in the plastron which the female lacks. The tail is longer in the male. The female's carapace is higher than the male's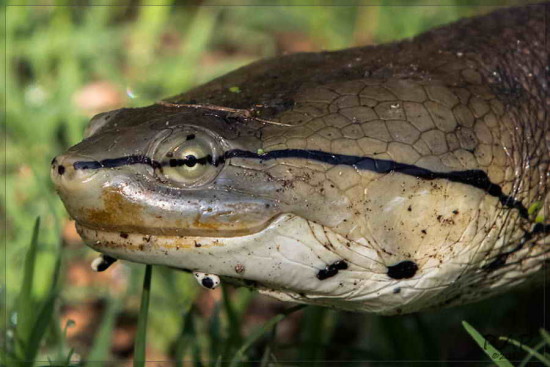 © RAP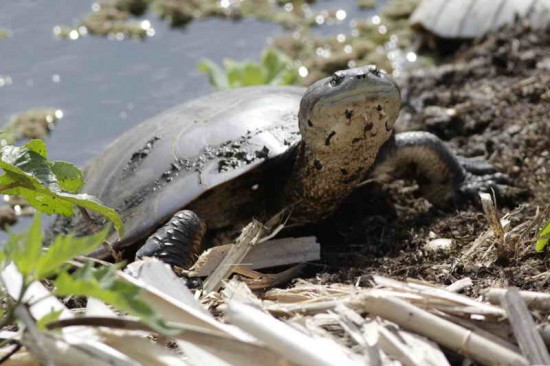 © J. Simón Tagtachian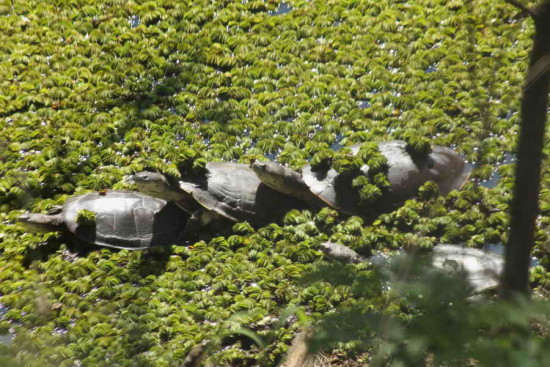 © Marcelo Leanes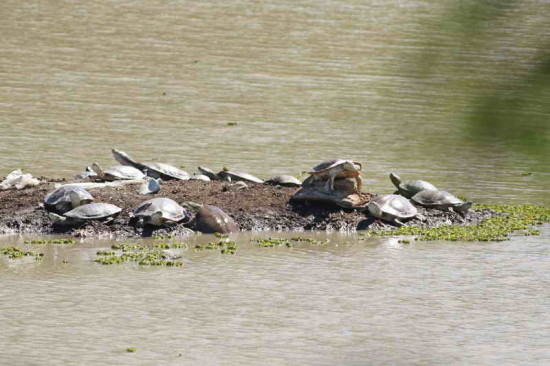 © J. Simón Tagtachian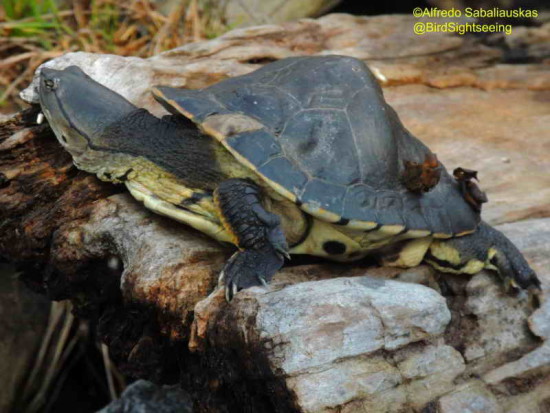 © Alfredo Sabaliauskas
Digging to lay eggs on the Middle Path
2-2010© Roberto Ares
The female looks for a place near the water and deprived of vegetation where sunrays can provide heat for incubation. That is why they usually choose the edges of the paths. When the turtles are born they go directly to water for protection and food.

Common gallinule attacked by Side-necked turtle
Today I witnessed a scene which I had never seen before. A juvenile Common gallinule was dragged under the water with a great fuss. A bit later the gallinule emerges dead and headless....
At the same time the attacker, a not very big side-necked turtle, pops up to get some air and goes under the water and keeps eating the gallinule. This scene is repeated once and again. When the turtle finally seems satisfied it leaves abandoning the rests of the gallinule.
30 1 16 © Nicolás Giorgio