Familia Nymphalidae - Subfamilia Heliconiinae
Adult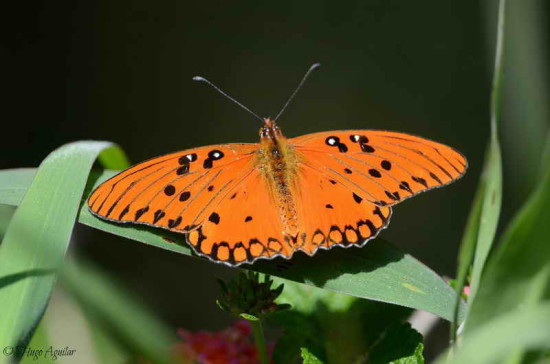 © Hugo Aguilar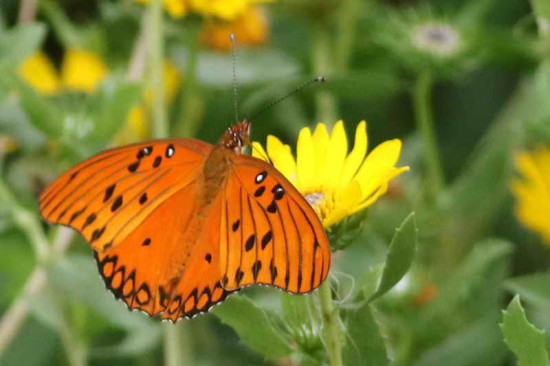 © J. Simón Tagtachian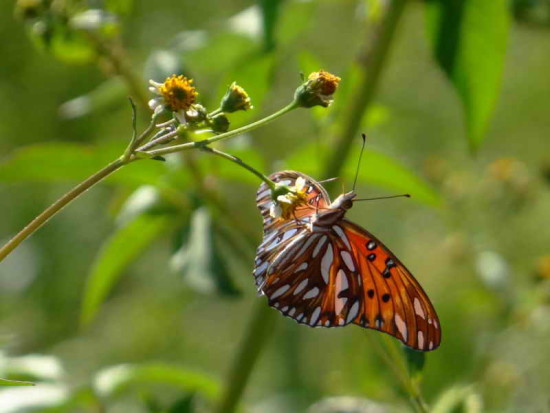 © Victoria Mansilla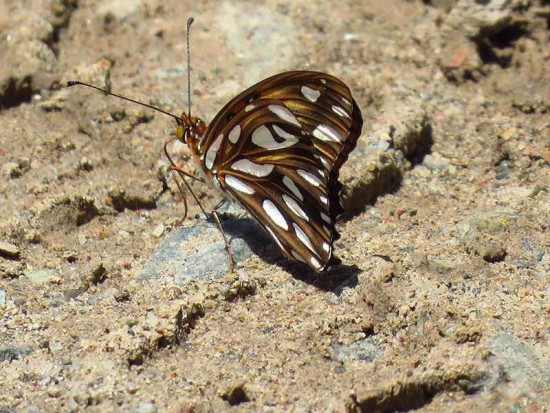 © Sergio Cusano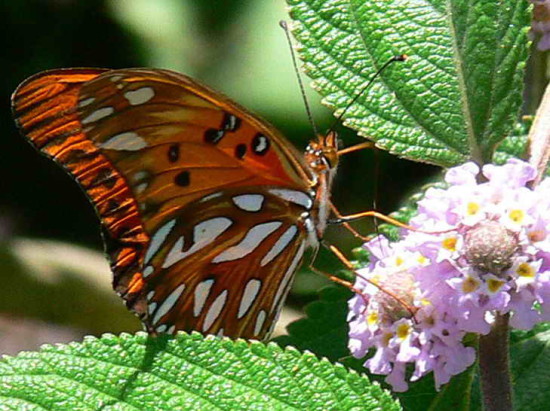 © Sergio Cusano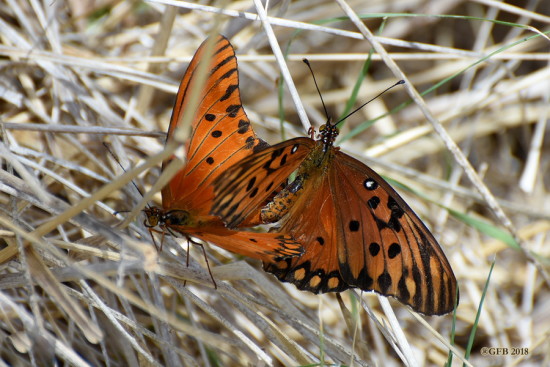 © Gustavo F. Brahamian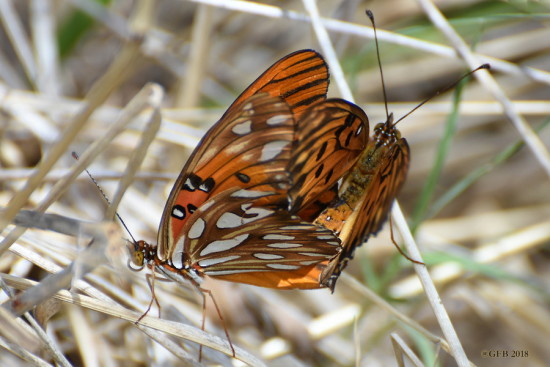 © Gustavo F. Brahamian
Differences with Mexican Silverspot Dione moneta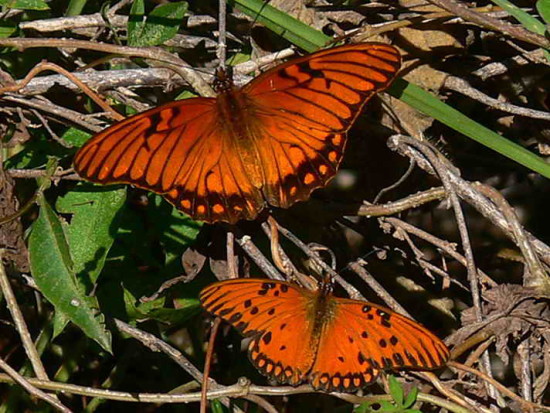 © Sergio CusanoVery similar both in dorsal and ventral views. Together size difference is notorious. Darker orange colouring and lack of black and silver dots in Mexican Silverspot.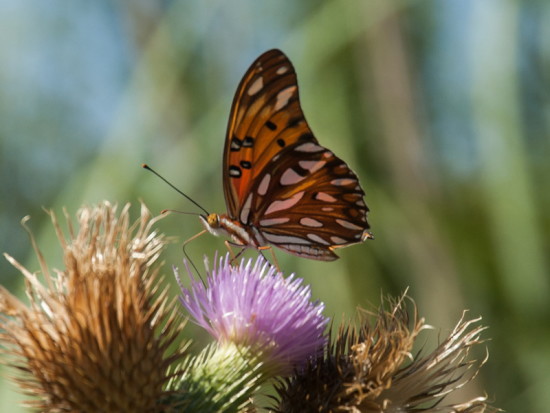 © FlorIf forewings are visible, Gulf Fritillary's black and silver dots are clearly seen (top). Whereas Mexican Silverspot (below) presents a rosy and yellowish area.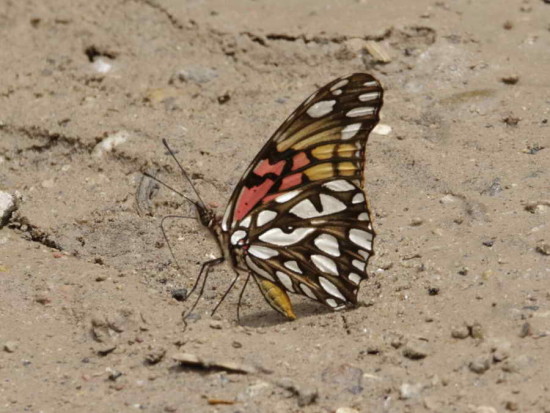 © Miguel Ángel LuceroMore attention is to be paid when forewings hide between hindwings.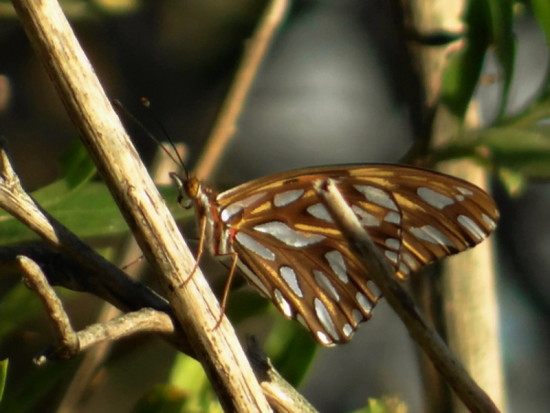 © Victoria MansillaTwo white spots make out from rest in Mexican Silverspot (below). They have almost a U-like form. In Gulf Fritillary (above) there is only one. Three rosy dots are clearly seen on the basal part of the hindwing in Mexican Silverspot. Only one in Gulf Fritillary
© J. Simón Tagtachian