Family Nymphalidae - Subfamily Apaturinae
Adult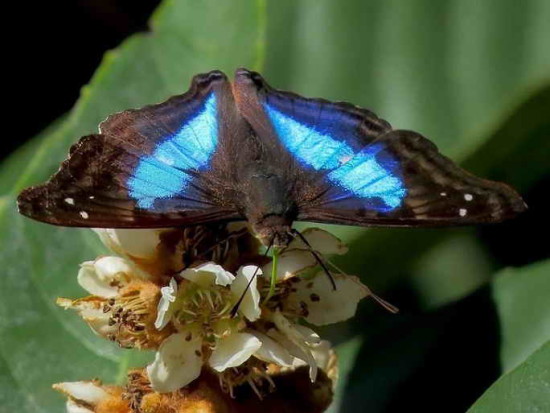 Male © Mario Martín Chimento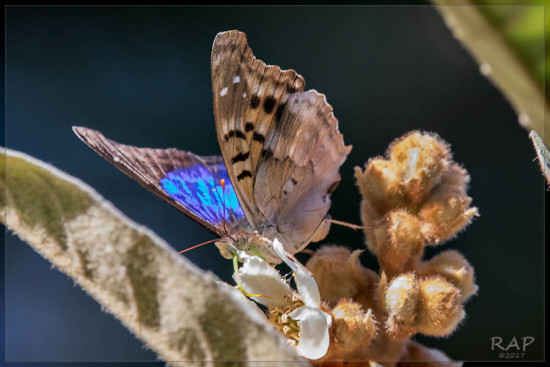 Male © RAP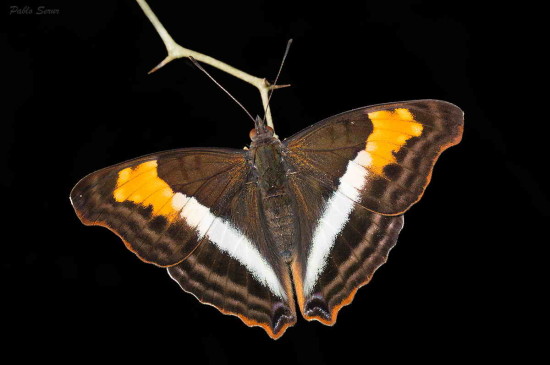 Female © Pablo Serur
Female © Victoria Mansilla
Chrysalis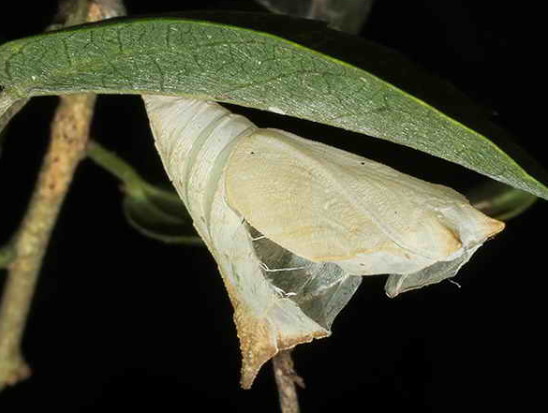 © Pablo Serur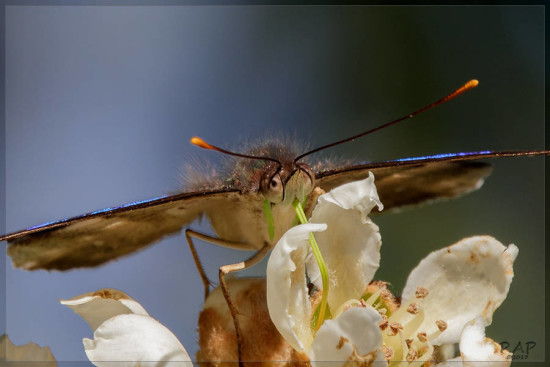 © RAPA close-up of the proboscis. The two tubes are tied in such a way they form a feeding canal through which nectar is lapped up. When not feeding the proboscis is curled up.
Differences between female Laurentia emperor and Syma sister
Laurentia Emperor
Doxocopa laurentia laurentia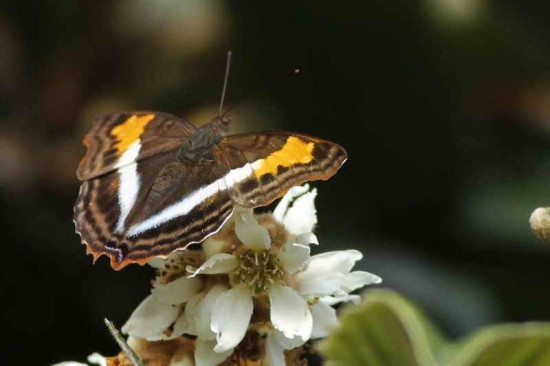 © J. Simón TagtachianLaurentia Emperor female is very similar to Syma Sister Adelpha syma, the Adelpha commonly seen at the reserve. Differences: The white stripe is narrower then the orange spot in Syma sister Adelpha syma. Syma sister Adelpha syma Has more lines between the white band and the edge. Syma sister Adelpha syma ends in a small orange dot which Laurentia emperor Doxocopa laurentia laurentia lacks.
Syma sister
Adelpha syma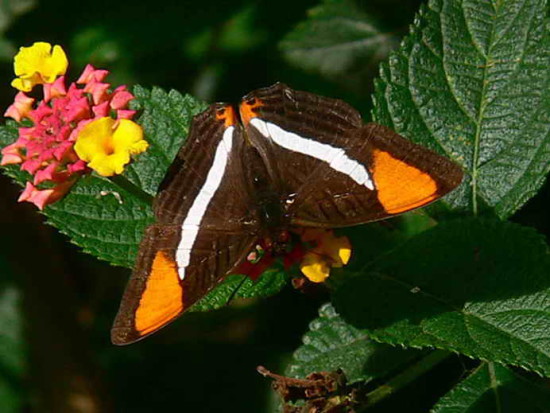 © Sergio Cusano
If we compare the ventral side, there would be no doubt which is which
© Victoria MansillaIn the above photo is barely showing its ventral side, but it is clear that it lacks the white and orange stripe of Syma sister in the below photo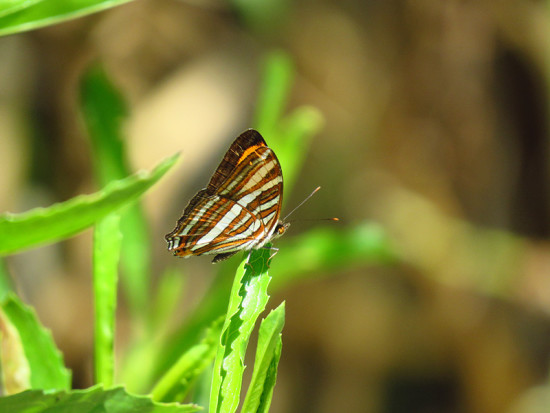 © Sergio Cusano