Order: Charadriiformes - Family: Scolopacidae Status: Boreal Migrant - Rare. Habitat: Ponds
Shorebird coming from the Northern Hemisphere to spend summer. It is most commonly seen in its basic plumage or changing into it.
All records since January 2014
Adult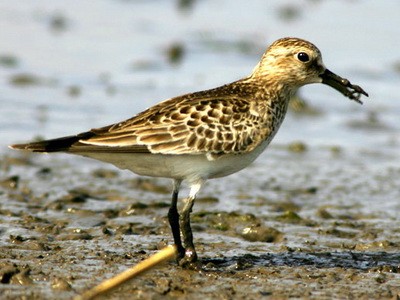 10-2004 © Juan Raggio
Bill entirely black and more pointed than the Wite-rumped Sandpiper. Split rump. Inconspicuous eyebrow.