Order: Anseriformes - Family: Anhimidae
Habitat: Ponds and Marshes
A bird with occasional registers till the flood of 2016 when a group of adults and lots of chicks arrived on the vegetation mats. Though the chicks did not survive a group of 8 screamers remained in the reserve.
All reocrds since January 2014
Sounds

23-1-16 © Cora Rimoldi
The 2016 flood. The screamer on the vegetation mat is on the alert while another is emitting an alert call.
Adult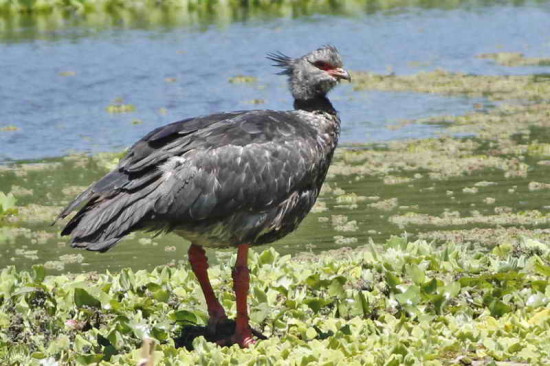 18-1-16 © J. Simón Tagtachian
Stocky. Ash-gray. Nape crest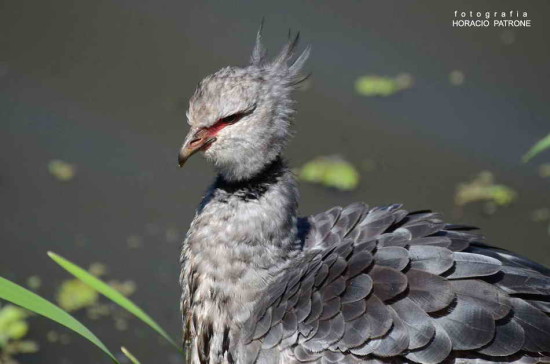 31-1-16 © Héctor Patrone
Black and white collars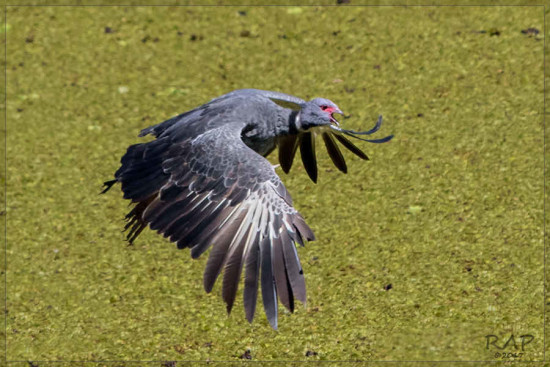 5-3-17 © RAP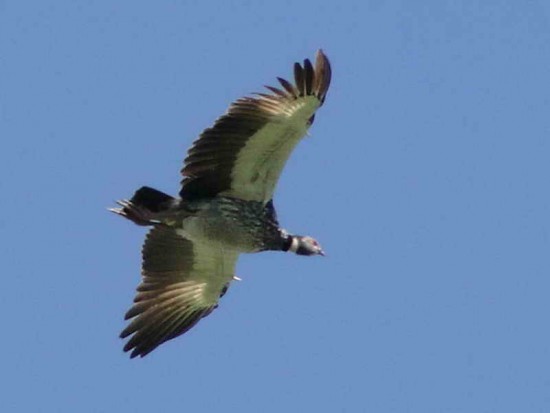 1 12 12 © Dolores Fernández
White underwing coverts and black remiges conspicuous in flight

22 2 2014 © Gustavo F. Brahamian
Pairs and groups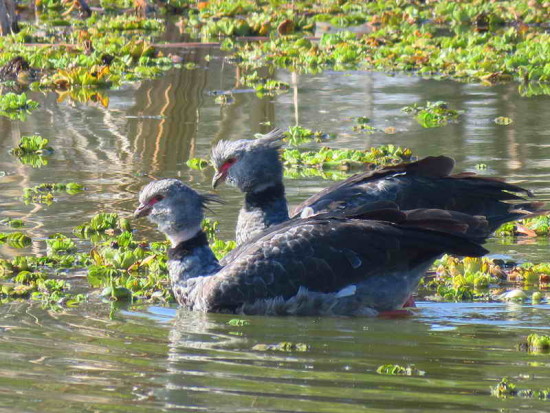 22-5-16 © Sergio Cusano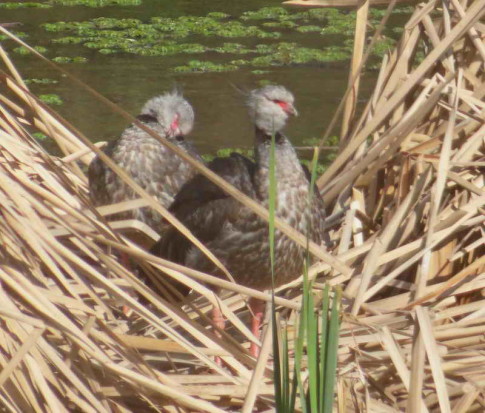 14-10-16 © Nicolás Giorgio
In pairs or groups outside the breeding season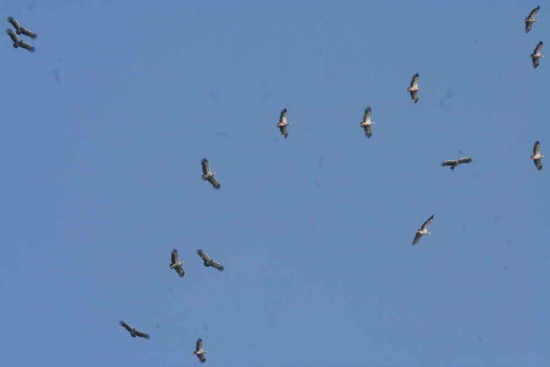 5 6 2005 © Roberto Ares
Breeding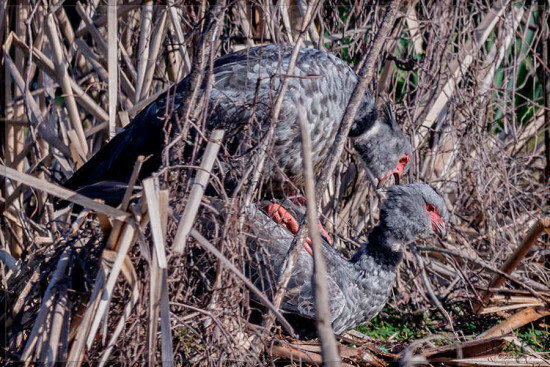 29-6-17 © RAP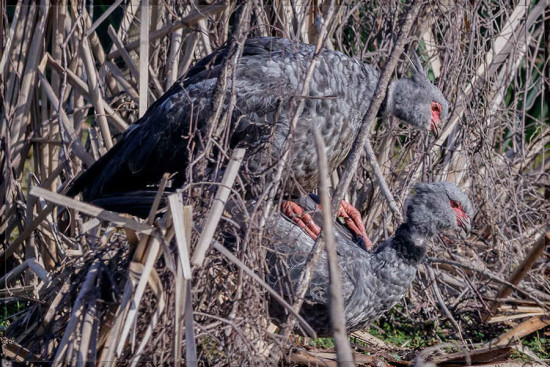 29-6-17 © RAP
The nest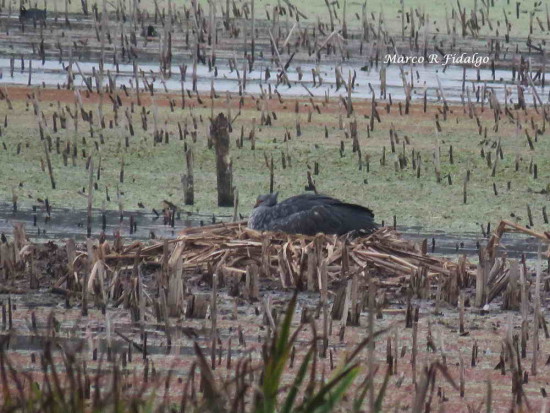 © Marco Fidalgo
The nest is a big platform made out of aquatic plants, reed, etc. at the edge of water mirrors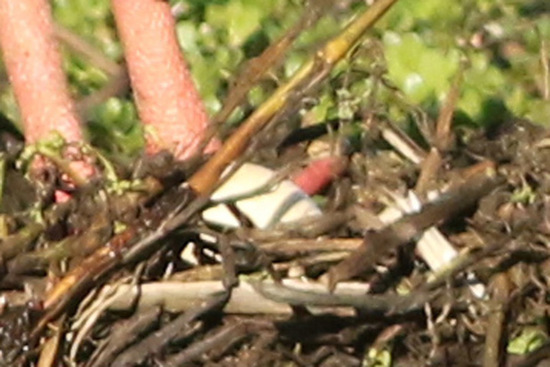 © J. Simón Tagtachian
Chicks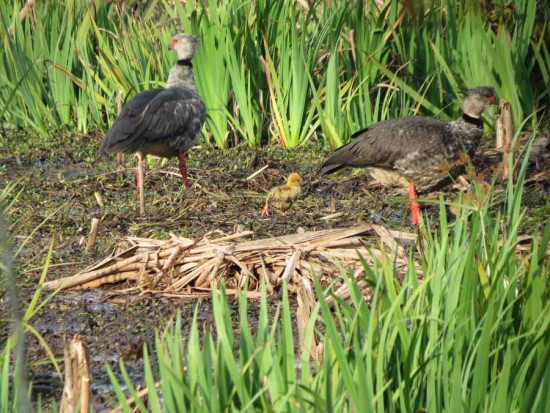 29-7-17 © Gabriel Celedon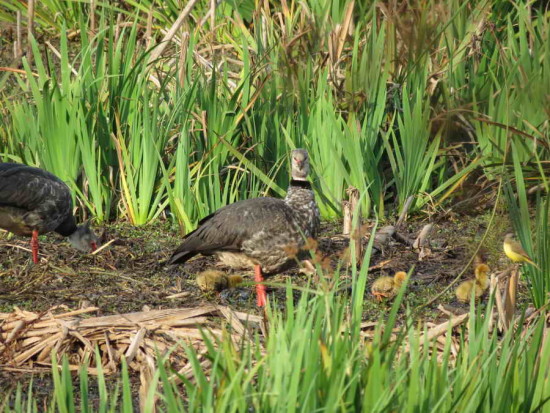 29-7-17 © Gabriel Celedon
First record of chicks born in the reserve
© Claudia y Tito Di Mauro
Juvenile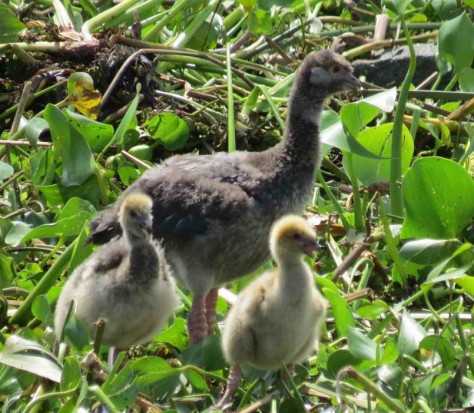 17-1-16 © Silvia González
Chicks which arrived on vegetation mats in the flood of 2016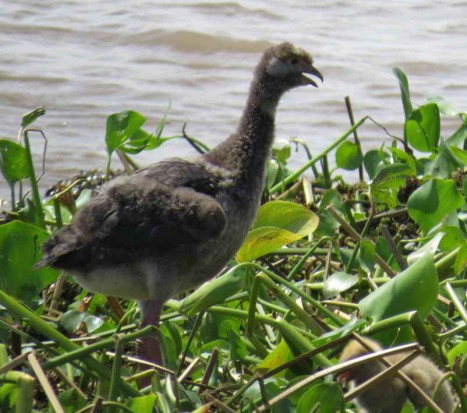 17-1-16 © Silvia González
Chicks which arrived on vegetation mats in the flood of 2016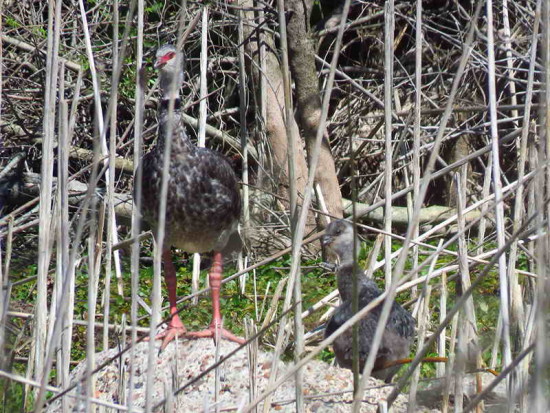 20-2-16 © Sergio Cusano
Chicks which arrived on vegetation mats in the flood of 2016
Previous registers
1 12 2012 © Dolores Fernández
5 9 2010 © J. Simón Tagtachian
3 2010 © Roberto Ares
13 7 2007 © Roberto Ares
9 7 2005 © Roberto Ares
6 2005 © Alberto Gurni
6 2005 © Javier Ubiría
1 2003 © Hugo Hulsberg