Order: Passeriformes - Family: Icteridae Habitat: Bushland and semi-open areas
Native to Ecuador and Peru. Only one individual seen.
All records since January 2014
Sounds
13-9-14 © Cora Rimoldi
13-9-14 © Cora Rimoldi
 
 
Adult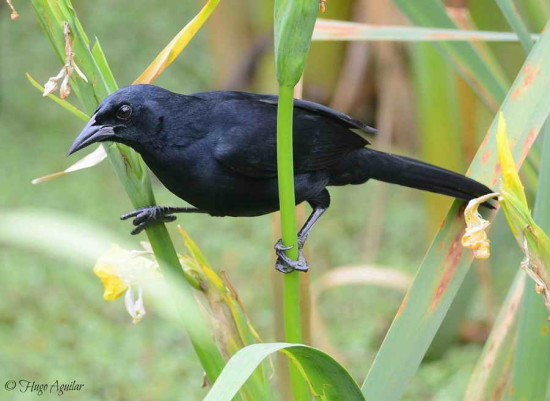 © Hugo Aguilar
Overall black.
On August 1st Diego Bastías found a black bird which was following other icterids. Though it is very similar to the Shiny Blackbird it was bigger in size than a Solitary Black Cacique according to Diego. The photo did not allow a precise identification and there were differences of opinion over it. The photo was taken near the coast at Canal Viamonte. We spread the word to find it and reveal the mistery.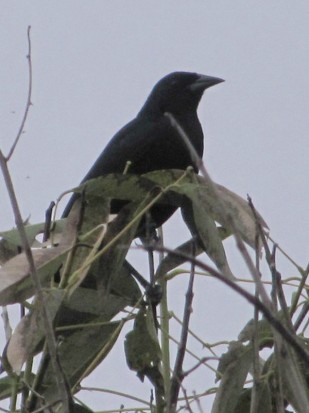 © Claudia y Diego Bastías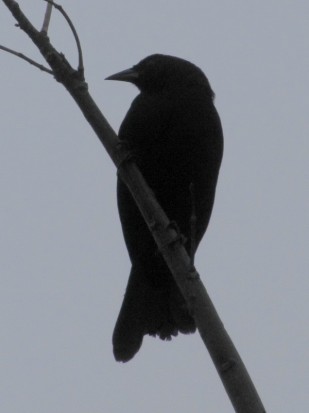 © Claudia y Diego Bastías © Claudia y Diego Bastías
On August 21st, Simón took this shot of the unknown bird and recorded the sound. It was in the Middle Path. As it was perched among branches and hid the bird can not be seen in the video. With this material the bird was identified as Scrub Blackbird Dives warszewiczi. This blackbird inhabits in Ecuador and Perú. So we believe it must have escaped o have been released.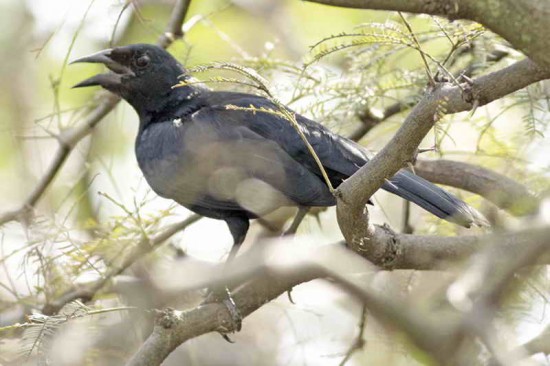 © J. Simón Tagtachian© J. Simón Tagtachian On Saturday 30th more photos and a video. It was seen near the water tank at the Brasil Access. Simón's photos and Cora's video were taken at the same time. Alec's was taken earlier in the morning.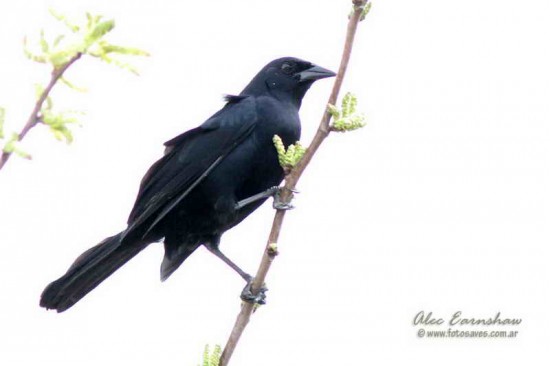 © Alec Earnshaw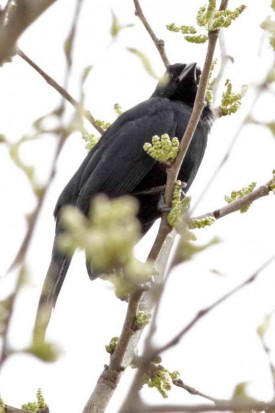 © J. Simón Tagtachian While it was perched it repeated a series of four fiiu separated by a time interval. © Cora Rimoldi