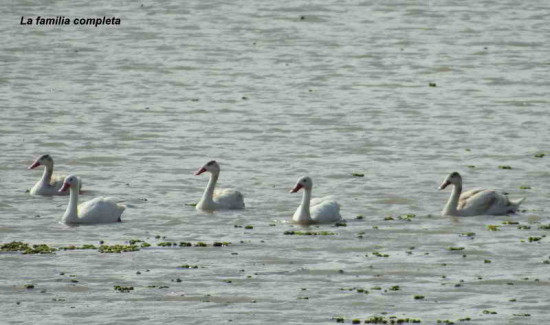 19-1-17 © Nicolás Giorgio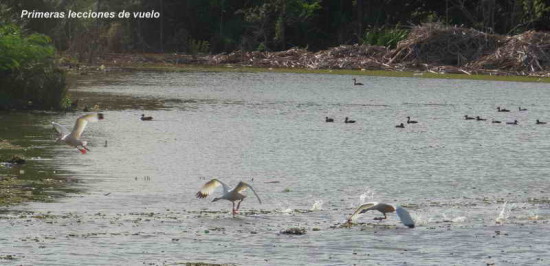 19-1-17 © Nicolás Giorgio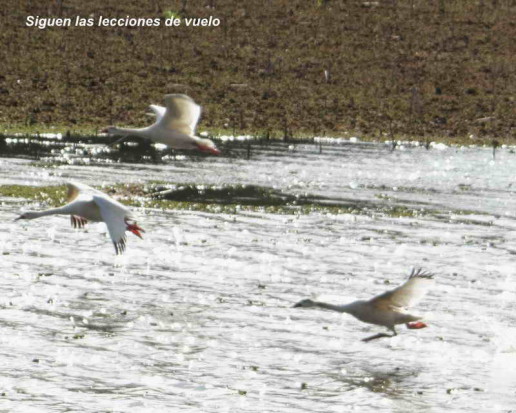 19-1-17 © Nicolás Giorgio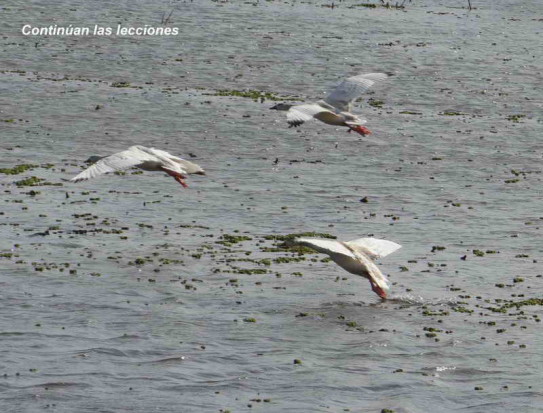 19-1-17 © Nicolás Giorgio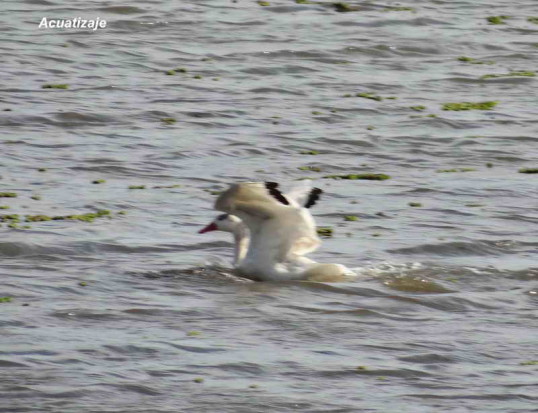 19-1-17 © Nicolás Giorgio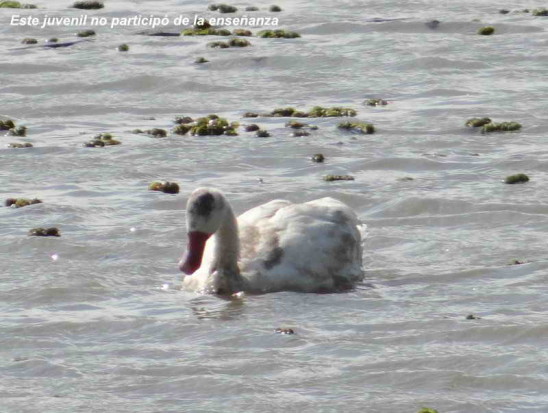 19-1-17 © Nicolás GiorgioAnd they finally they flew. This is the only family which bred in the reserve last year. Five cygnets were first photographed on 15th of September. Nicolás tells us that he witnessed the take off supervised by the adults. But one of the cygnets did not take part. The flight was short some a hundred meters and the five landed. (Two adults and two cygnets) The photo does not show the adult guiding the group.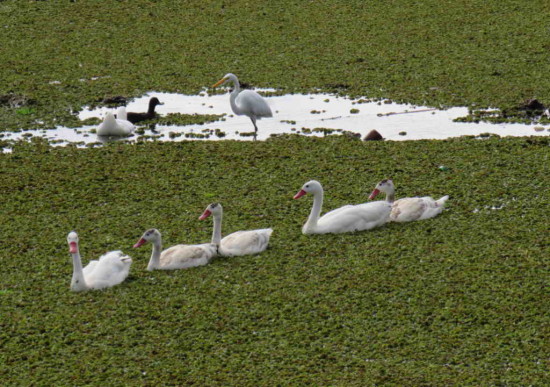 19-1-17 © Claudia Mon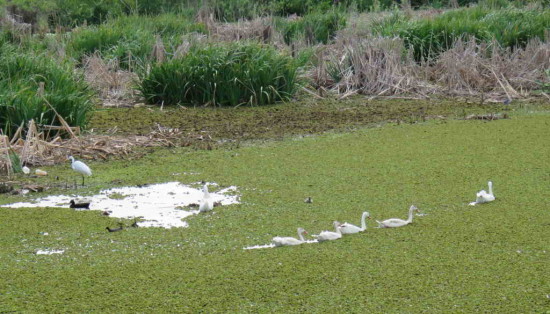 19-1-17 © Claudia Mon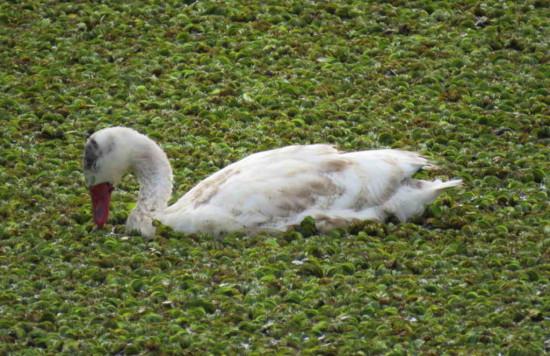 19-1-17 © Claudia Mon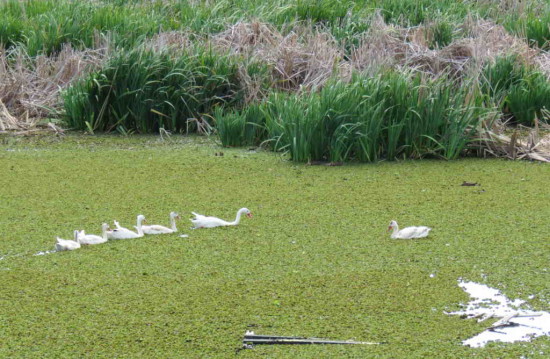 19-1-17 © Claudia Mon
19-1-17 © Claudia Mon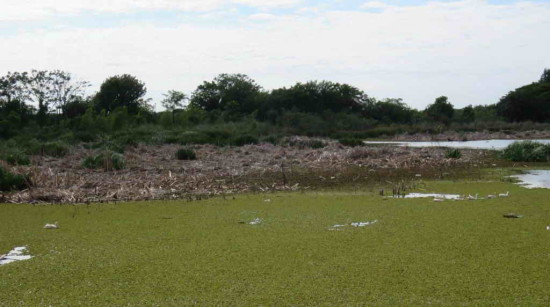 19-1-17 © Claudia Mon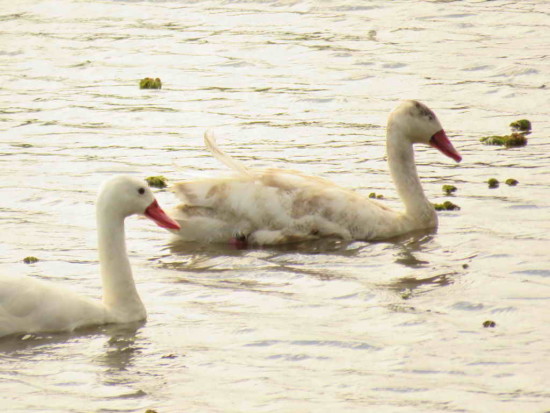 19-1-17 © Claudia MonHalf an hour after the training flight witnessed by Nicolás, without the participation of one of the cygnets, Claudia and some other observers also noticed that there was something wrong with one cygnet. She tells us "that everybody but one was forming a file". They swam some distance when one of the adults realized something was happening to a cygnet. They returned and passed in front of the motionless cygnet. It stayed alone and then made a great effort to catch up with the family. In the last photo it is with the adult.Later as we were walking along the Lizard Path it was by himself in another area and at no time did we see the cygnet eat either in the morning or in the following two hours. As I see the photo now I can see it has the eyes closed." MON
Little after that we discovered that another cygnet was not in good condition and ran the same fate. So the story was for the four cygnets which almost within a few days. Unluckily the cause of death remains unknown. They could not be studied since their bodies were not recovered in due time. A real pity since we had seen them grow for over four months and had even begun to fly.