News - April 2017
Flowers and fruits
Calico flower
Aristolochia elegans© RAP
Calico flower
Aristolochia elegans© Victoria Mansilla
Bugweed
Solanum granulosum-leprosum© Victoria Mansilla
Bugweed
Solanum granulosum-leprosum© Victoria Mansilla
False loosestrife
Ludwigia elegans© Carlos González Ledo
Cow pea
Vigna luteola© Carlos González Ledo
Pink Pavonia
Pavonia hastata© RAP
Pampas grass
Cortadeira selloana© J. Simón Tagtachian
Moonflower
Ipomoea alba© RAP
Zephir Lily
Zephyrantes candida© Carlos González Ledo
Box elder
Acer negundo© J. Simón Tagtachian
Castor bean
Ricino communis© RAP
Silk floss tree
Chorisia speciosa© RAP
Silk floss tree
Chorisia speciosa© Victoria Mansilla
Indian shot
Canna indica© RAP
Giant Arrow
Sagitaria montevidensis© Carlos González Ledo
Black-and-white Tegu Lizard
Salvator merianae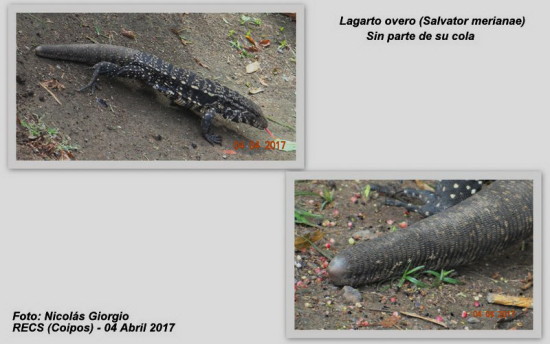 © Nicolás Giorgio
Duck and Gull Ponds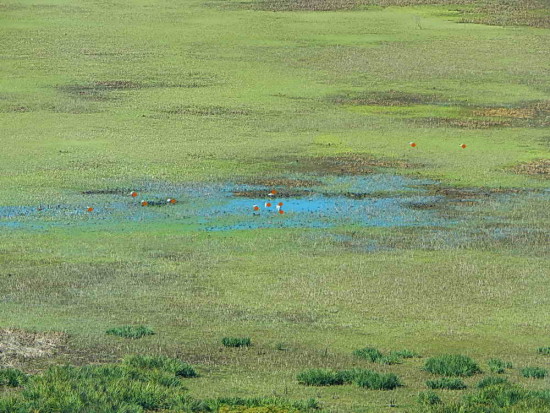 5-4-17 © Eduardo Ibarra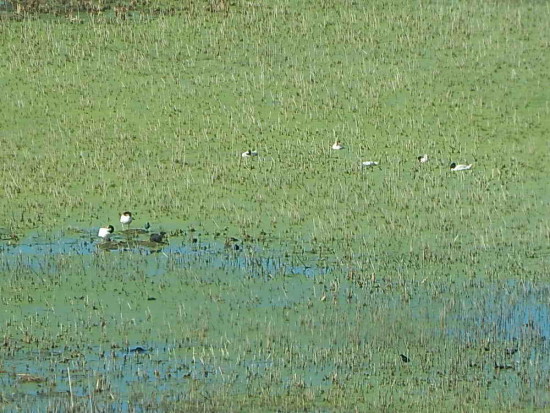 5-4-17 © Eduardo Ibarra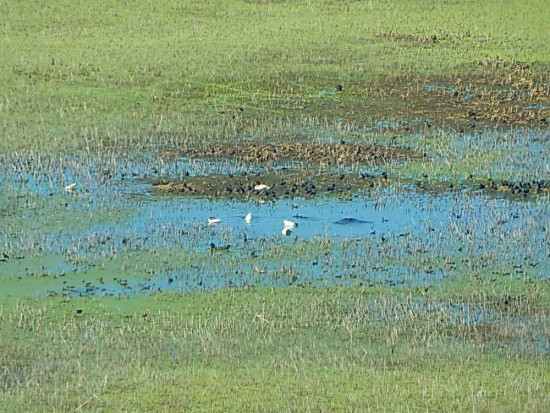 5-4-17 © Eduardo Ibarra
Muchísima vida en la Laguna de las Gaviotas. Gran cantidad de gallaretas y pollonas indistinguibles a la distancia, jacanas, teros, caranchos -una multitud. La foto con puntos muestra 11 cisnes, aunque se llegaron a contar 25. El piso verde que parece un hermoso césped desde el camino, por lo que se aprecia es vegetación flotante. ¿Cuánto de agua habrá?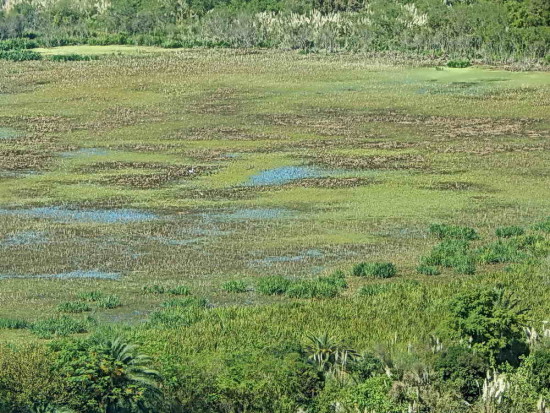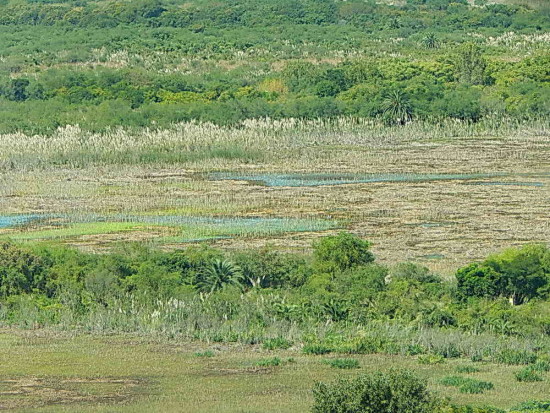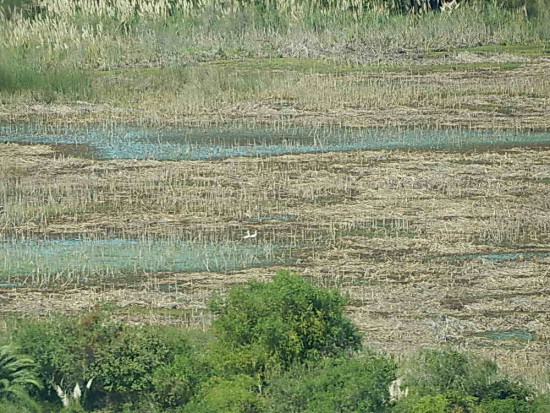 The cattail survived longer in the Duck Pond than in the Gull Pond. A strange situation since the Duck Pond was deeper than the Gull Pond. Since almost a month ago the cattail has notoriously decayed exposing some water mirrors. As for birds we must say it is still almost deserted. There are a few coots, gallinules, jacanas and a pair of coscoroba and a lot of coypus.
The most intense hot days have gone. Let's see how this pond evolves.
New moth:
Stylura forficula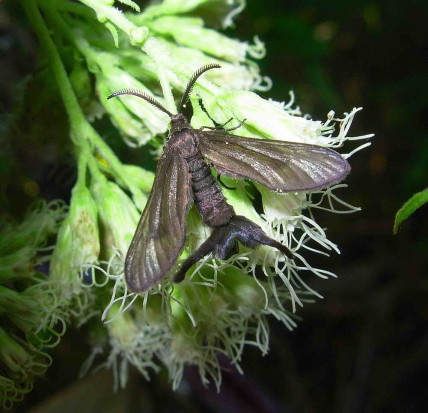 19-3-17 © Ezequiel Núñez Bustos
Strange moth which belong to the family Zyganenidae, subfamily Procridinae